Use of name badges helps us create a welcoming and professional environment on campus. Each employee will receive a standard name badge with their name and unit included. Additional name badges with a full title or name only are available on request as secondary options.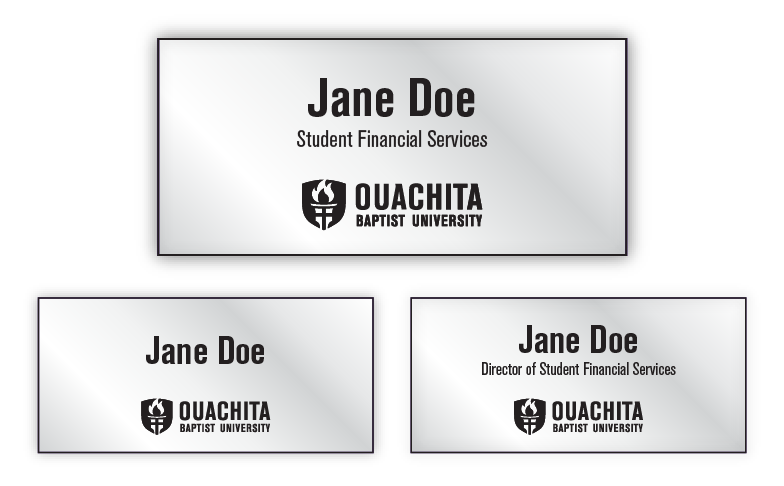 In addition to wearing your name badge when interacting with guests, employees are encouraged to wear name badges for faculty/staff meetings and days when campus expects an increase in visitors, such as Tiger Days, donor events and Homecoming.
New name badges will be produced on a semi-weekly basis unless a rush order is required. If you need to order more than 10 name badges at once, please submit a spreadsheet with the names and units in separate columns for each individual badge needed (download template).
Style notes: Do not include titles like "Dr." or "Mr." Instead, if you'd like degrees noted, list them following your name (e.g. Jane Doe, Ph.D.) Units should list only the main subject unless it's a one-word subject; for one-word subjects, include "Office of" or "Department of" (e.g. "Communications & Marketing" is correct, not "Office of Communications & Marketing" – but "Department of Nursing" is correct instead of "Nursing"). Any named schools or departments should include the full name. Use an ampersand (&) instead of the word "and."