blog
The history behind Jones Performing Arts Center and Verser Theatre
Celebrating milestone anniversaries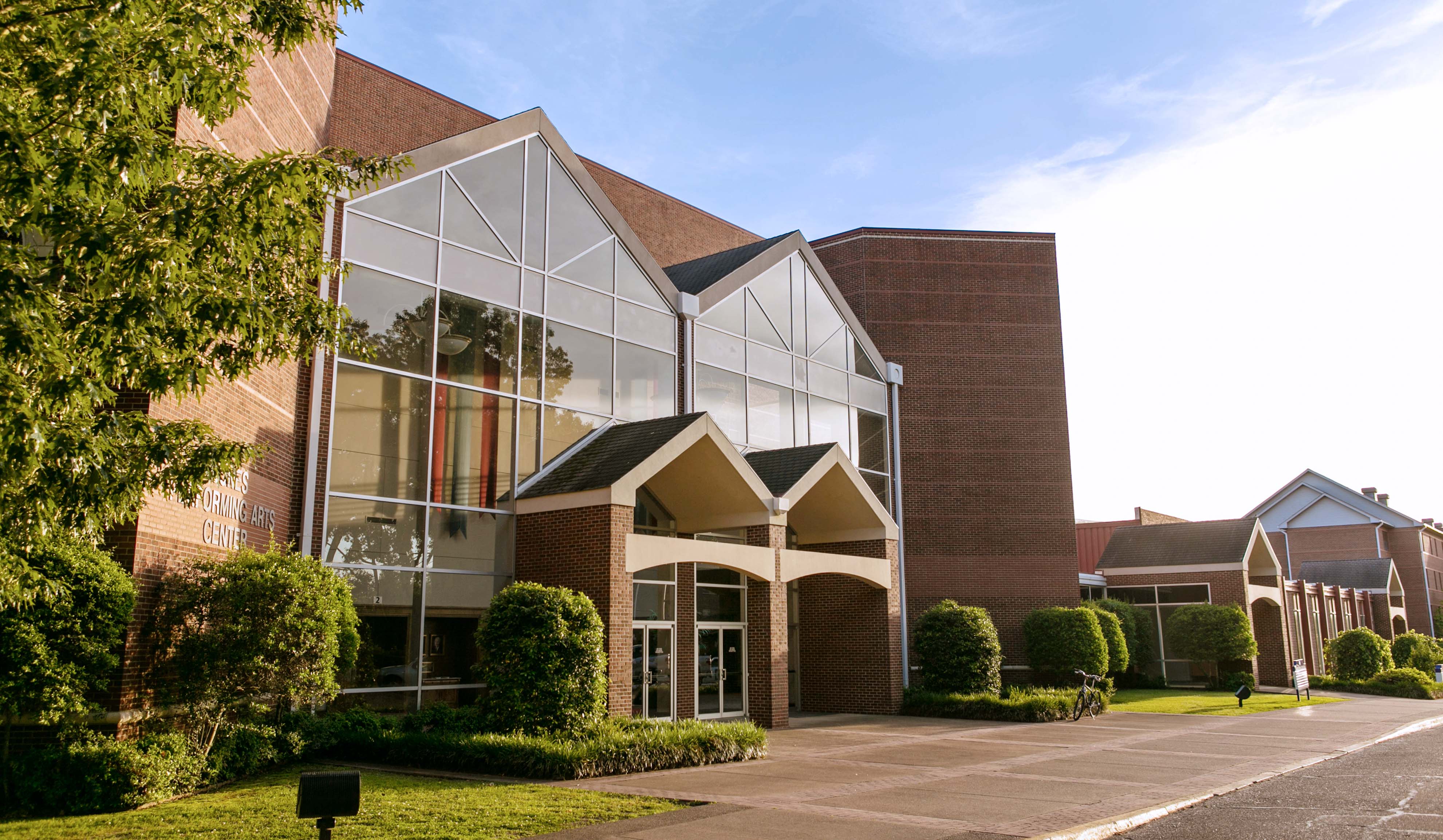 April 30, 2018 - Katie Smith
This year, two facilities that play a large role on Ouachita's campus are celebrating milestone anniversaries. Verser Theatre is celebrating its 50th year on Ouachita's campus and houses Ouachita's theatre program and many of Ouachita's student productions. It's a building that much of Ouachita's community has stepped into to learn or cheer on their peers on stage. Jones Performing Arts Center is celebrating its 25th anniversary and is another building that has a huge role in every Ouachitonian's college career. Hundreds of students sing and dance on its stage during Tiger Tunes, community members experience Christmas spirit taken to another level during A Festival of Christmas and prominent spiritual leaders teach from its pulpit every Tuesday during chapel.

In celebration of these buildings and everything they stand for on campus, I thought it would be interesting to delve more into their history, specifically focusing on the people immortalized in their names. Who were Verser and the Joneses, and why did they care so much about Ouachita? What did they do in their lives to earn such an honor as being remembered on these buildings' cornerstones?

Verser Theatre

Verser Theatre is named after Earl E. Verser. He was a resident of Eudora, Ark., where he was a prominent farmer in the region for 35 years. Verser was quite the renaissance man. He was a veteran of World War II, a member of the Eudora School Board and a member of the Eudora Bank Board of Directors. Verser also was an accomplished businessman as the president of the Verser Corporation and the owner and president of the Verser Ford dealership. Along with his business ventures, he was a member of Eudora Baptist Church, where he served as a deacon and music minister.

Along with his extensive involvement in his local community, Verser served on Ouachita's Board of Trustees for 12 years, including four years as board chairman. Verser Theatre was named in his honor after he donated $50,000 to the building project. Verser Theatre stands as a physical testament to Verser's generosity and community involvement and the events and classes held there maintain that legacy.

Jones Performing Arts Center

Jones Performing Arts Center is named in honor of Harvey and Bernice Jones, the same couple that Ouachita's Jones Science Center is named after. Harvey Jones was born in 1900 outside of Springdale, Ark. He opened a mercantile store and hauled his products from Fayetteville to Springdale every day by wagon in response to the railroad strike of 1918. This prompted him to begin the Jones Transportation Company in 1919. In 1933, Jones changed the business' name to Jones Truck Lines and incorporated the company in 1949, creating the nation's largest privately owned and operated trucking company.

Even while building up his trucking company, Jones looked at life through a philanthropic lens. During the Great Depression, schools in Springdale were being closed due to lack of funding. He took matters in his own hands and bought school supplies and hired a teacher to work in a church he rented so children could continue their education. Even when schools began opening again, Jones served on the school board for the next 28 years and continued to purchase school supplies and fund students going to college through scholarships.

Harvey and Bernice Jones married in 1938. Sharing her husband's commitment to community service, she supported Arkansas Children's Hospital, Baptist Youth Ranch, Children's Library Fund and other educational and health institutions. She founded the Jones Center for Families in 1995 "to serve families, strengthen community and glorify God."

Jones Science Center and Jones Performing Arts Center pay tribute to the $12 million they generously donated to Ouachita. While serving as governor of Arkansas, Bill Clinton declared July 30 as "Harvey Jones Day in Arkansas" in recognition of their influential philanthropic efforts throughout the state. While serving as president, Clinton awarded Bernice Jones the Presidential Citizen Medal, the second-highest award a civilian can receive.


By Katie Smith, a senior mass communications and accounting double major from Shreveport, La.