Faculty/Staff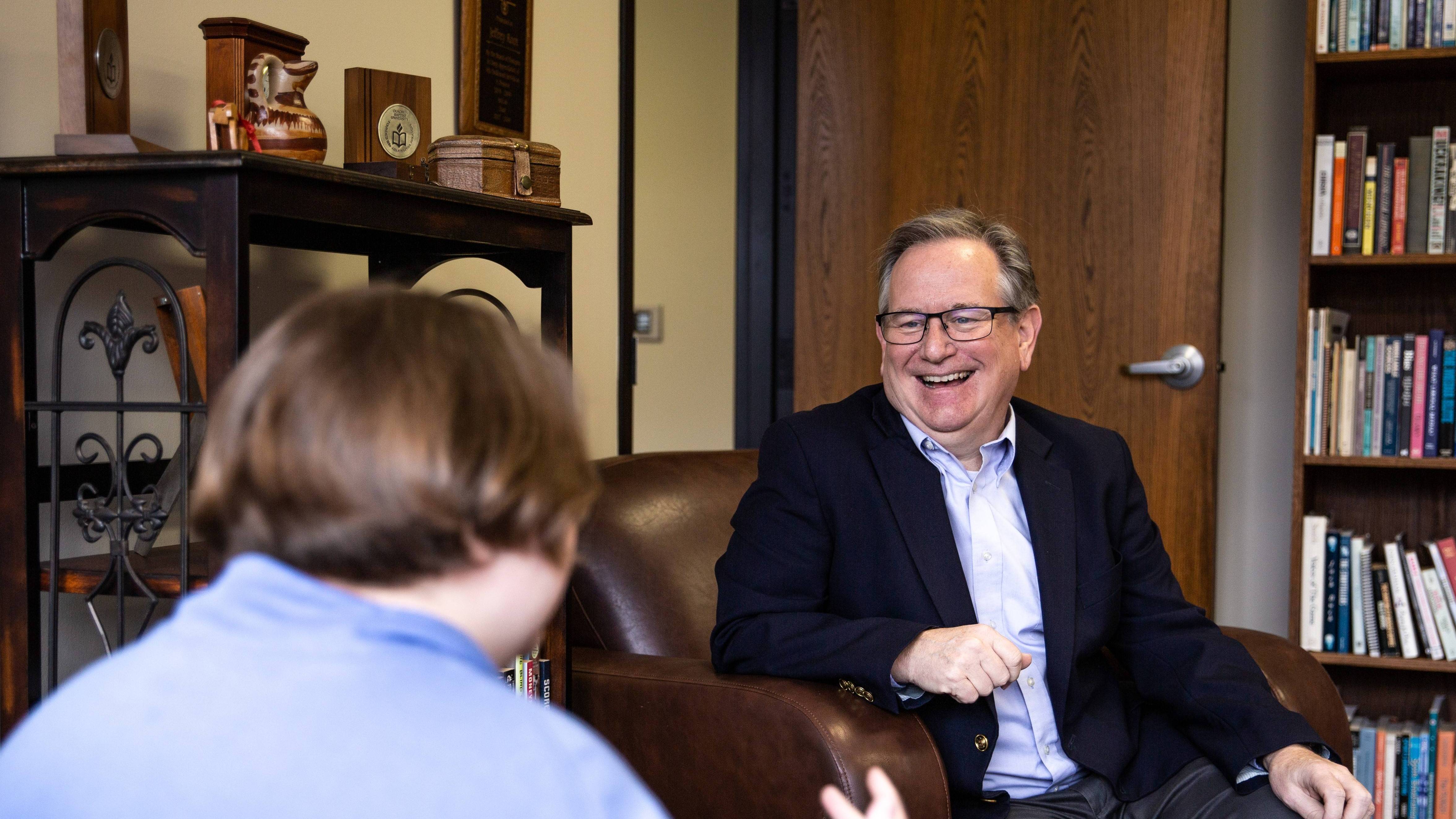 blog
May 03, 2021
Dr. Jeff Root never considered going anywhere else but Ouachita for his undergraduate education. Since both his parents worked at OBU, he spent much of his time growing up on campus. In 1991, Dr. Root came back to Ouachita as a member of the administrative staff and faculty, and in 2002 he became the dean of the School of Humanities.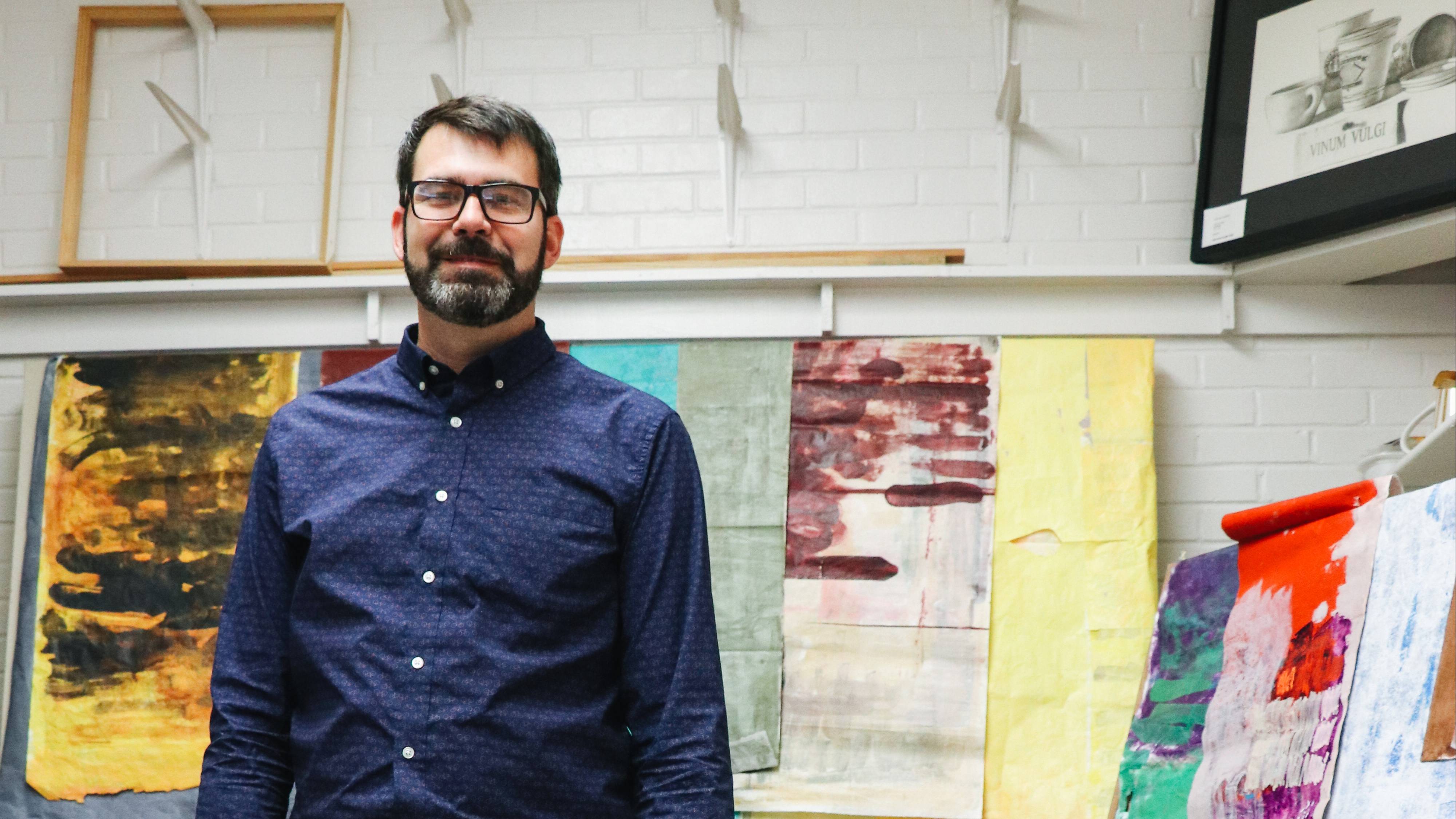 blog
June 21, 2021
Donnie Copeland had an unconventional upbringing. He grew up over 6,000 miles away from the United States in Ogbomosho, Nigeria. His parents taught at a local seminary and did mission work, such as traveling to remote villages to connect with local churches.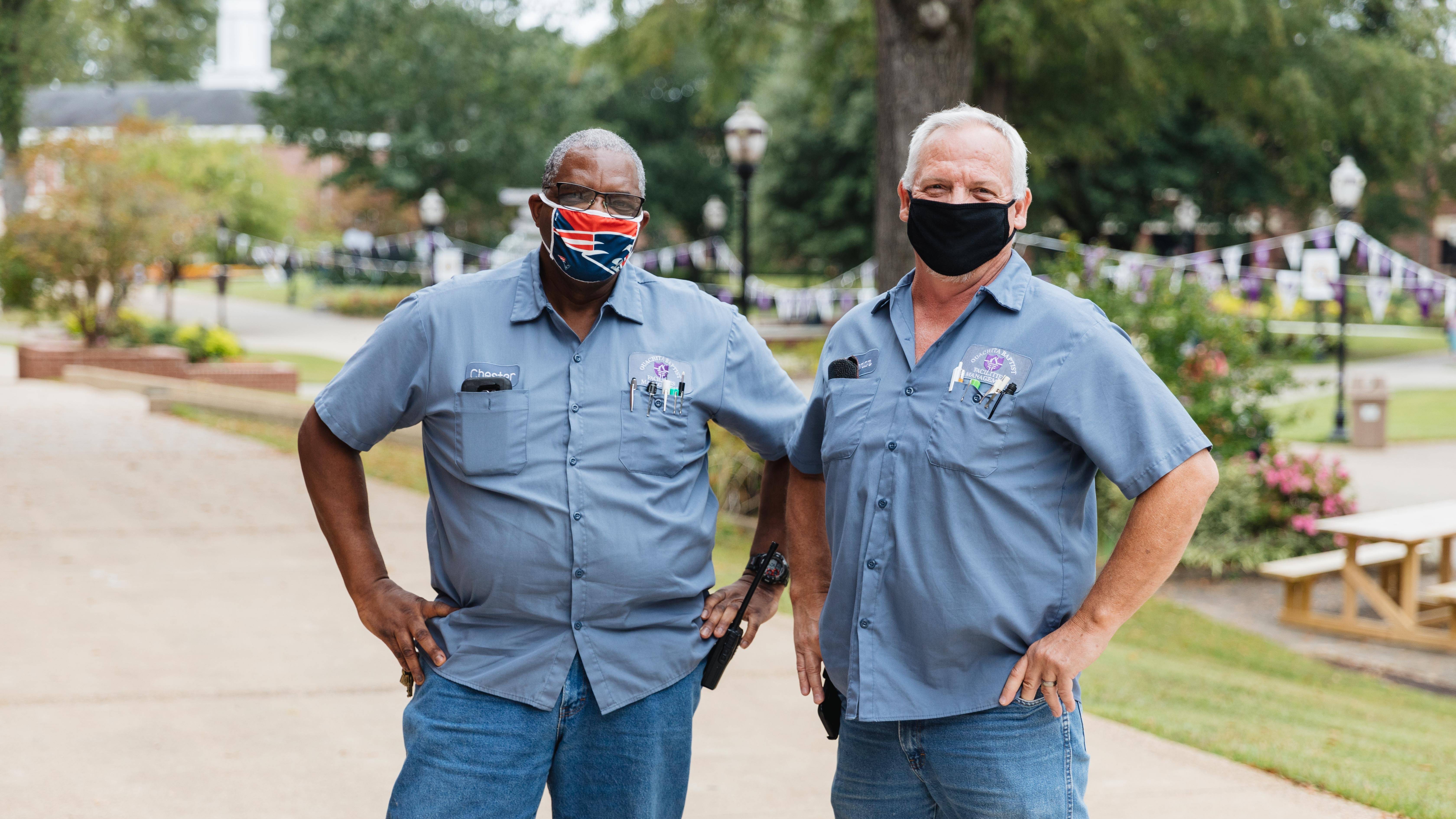 blog
March 09, 2021
With nicknames like "double trouble" and "salt and pepper," Chester Mitchell, Sr., and Coleman Rogers are the carpentry team for Facilities Management at Ouachita and are not only rarely seen apart but also good friends. With the work the duo had cut out for them last summer, any less than two sets of hands and a good sense of humor would have made overhauling campus with needed protective measures incredibly difficult.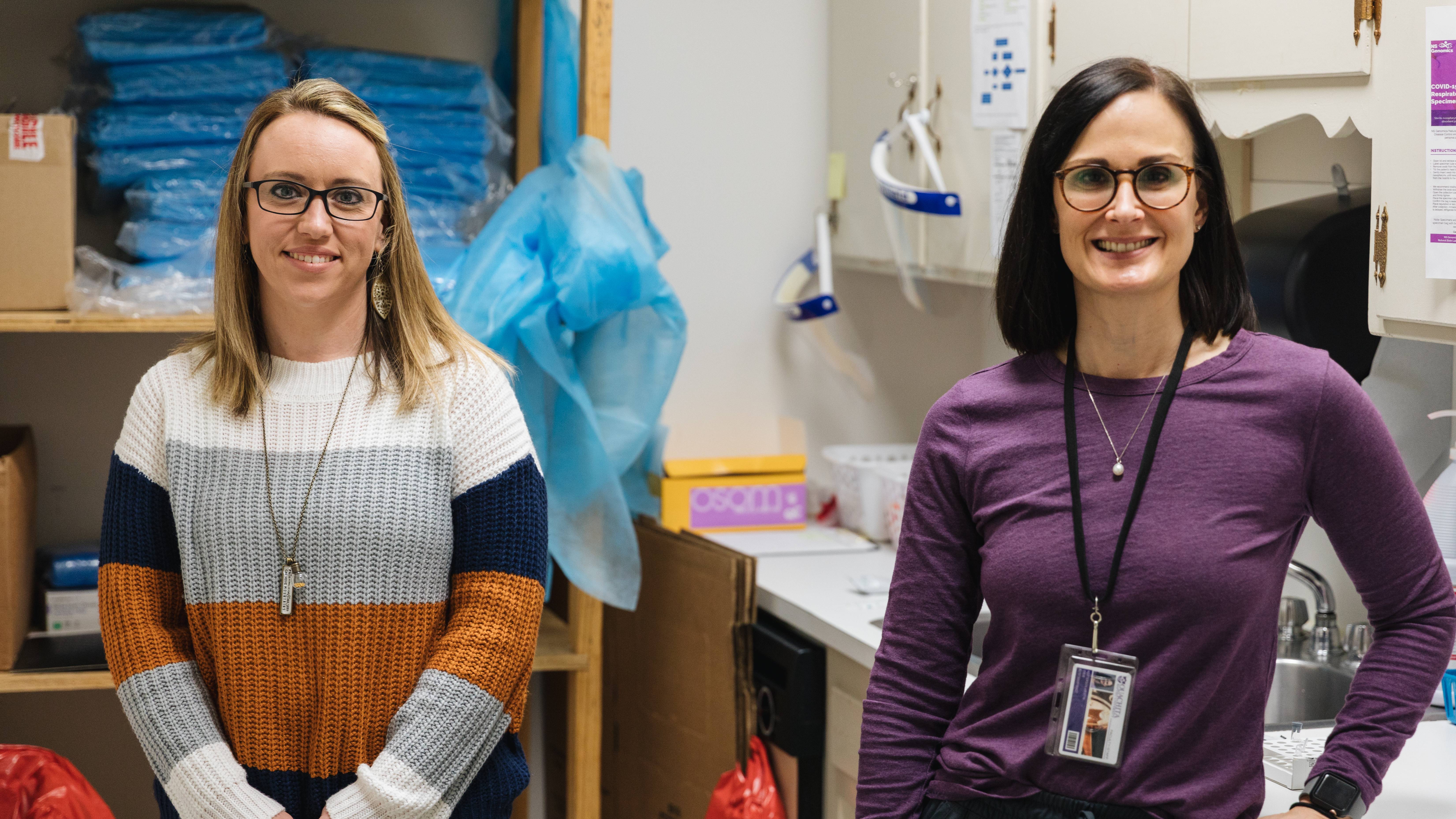 blog
March 01, 2021
For many Ouachita students, the slightest sign of COVID-19 symptoms or the realization that they have been exposed to a positive case causes anxiety, naturally. But since students returned to campus for residential learning in August 2020, they have had two on-campus "mommas" to call for guidance: Kristin Kesterson and Kristi Seals.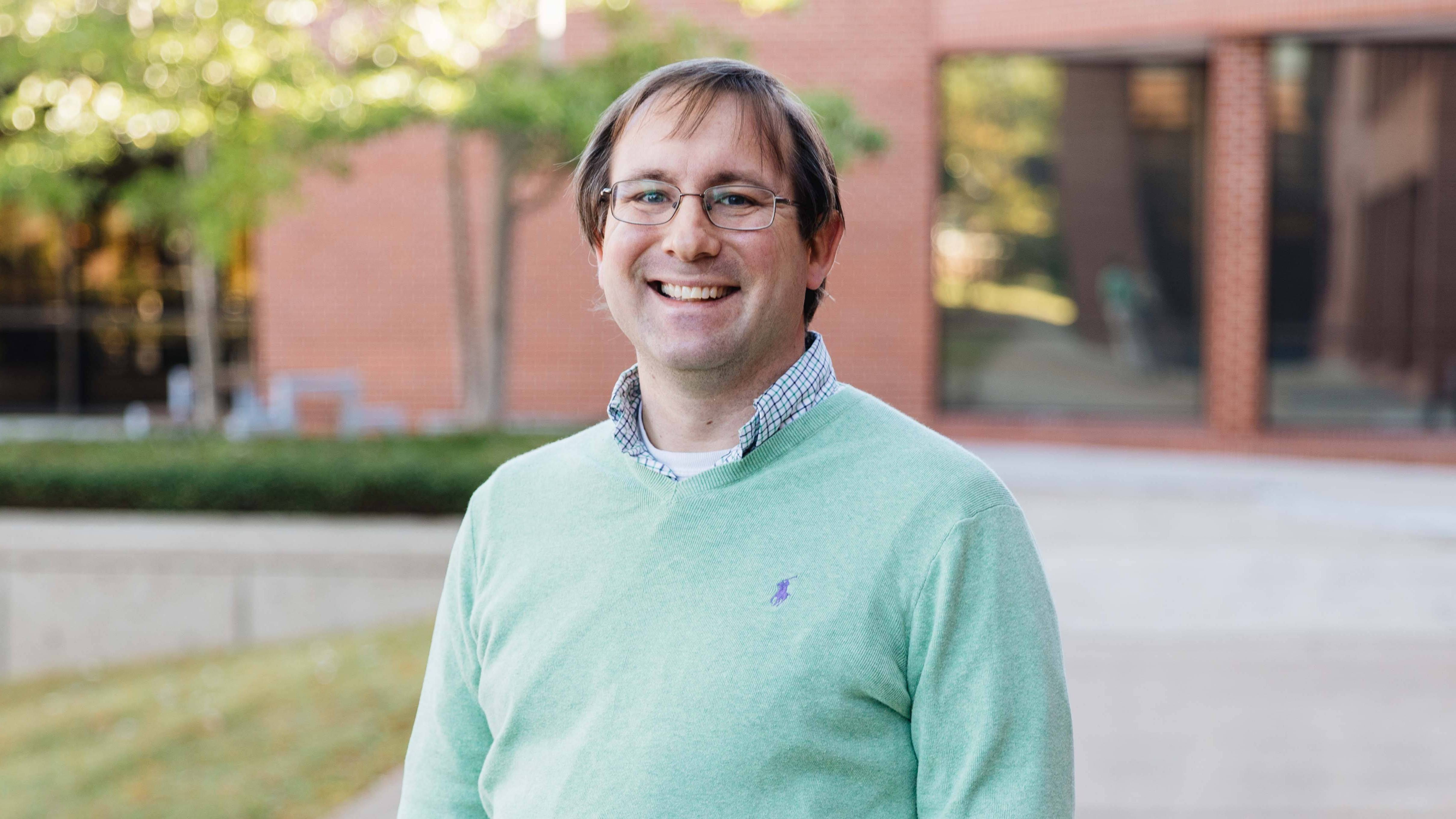 blog
January 11, 2021
After months of remote learning in the spring of 2020, Ouachita students were able to return to their physically-distanced classrooms and desks on campus in mid-August. One of the individuals who made on-campus learning possible is Dr. Matt Douglass, assistant to the vice president for academic affairs and institutional research analyst.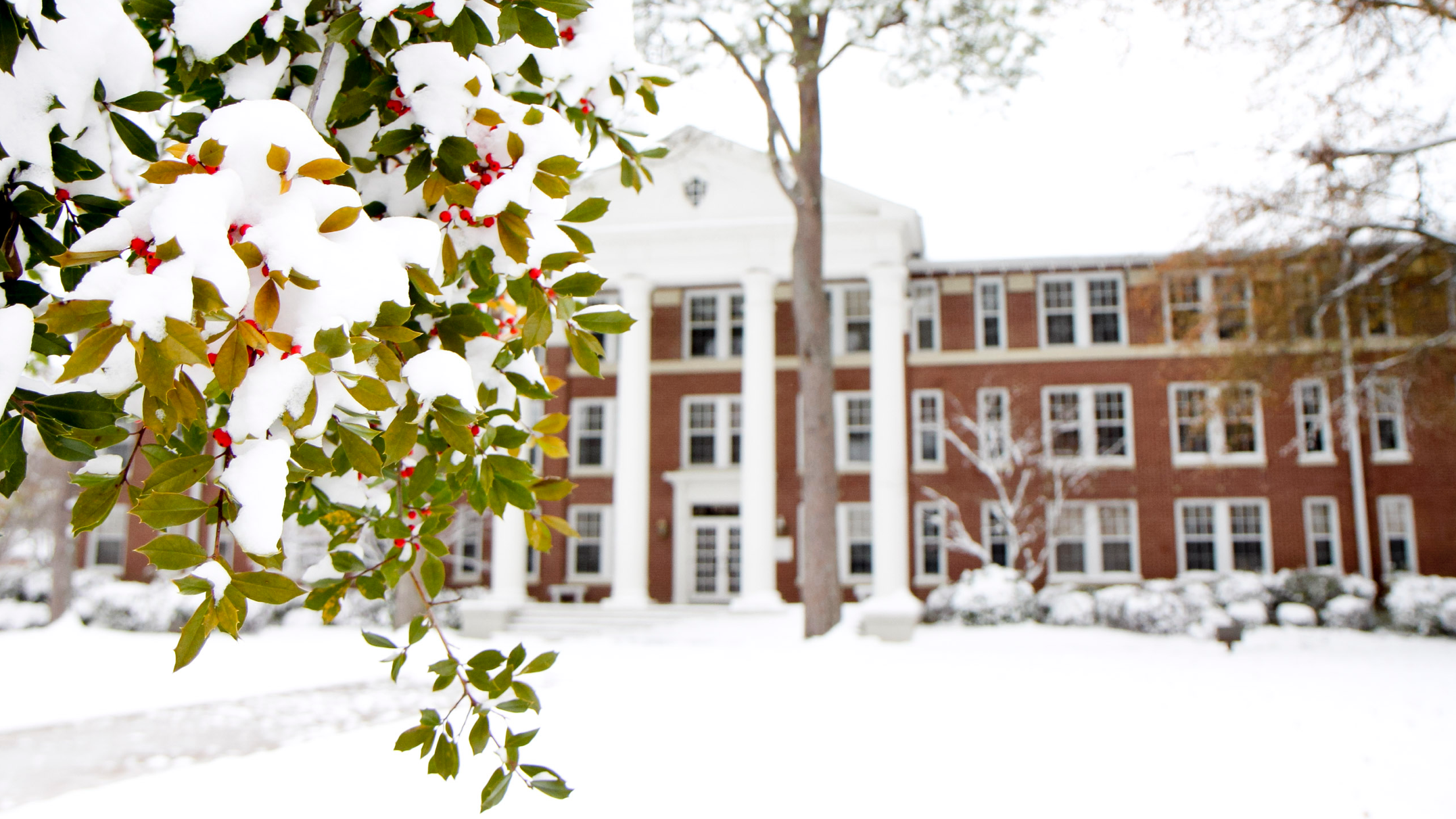 blog
December 15, 2020
When we are hurting, grieving or anxious about the future, it is hard to be on the same page as James when he wrote, "when troubles of any kind come your way, consider it an opportunity for great joy." I know my faith has been through a standardized test amount of testing this year, but I also know the darkest seasons of my life are when I have seen God work the most.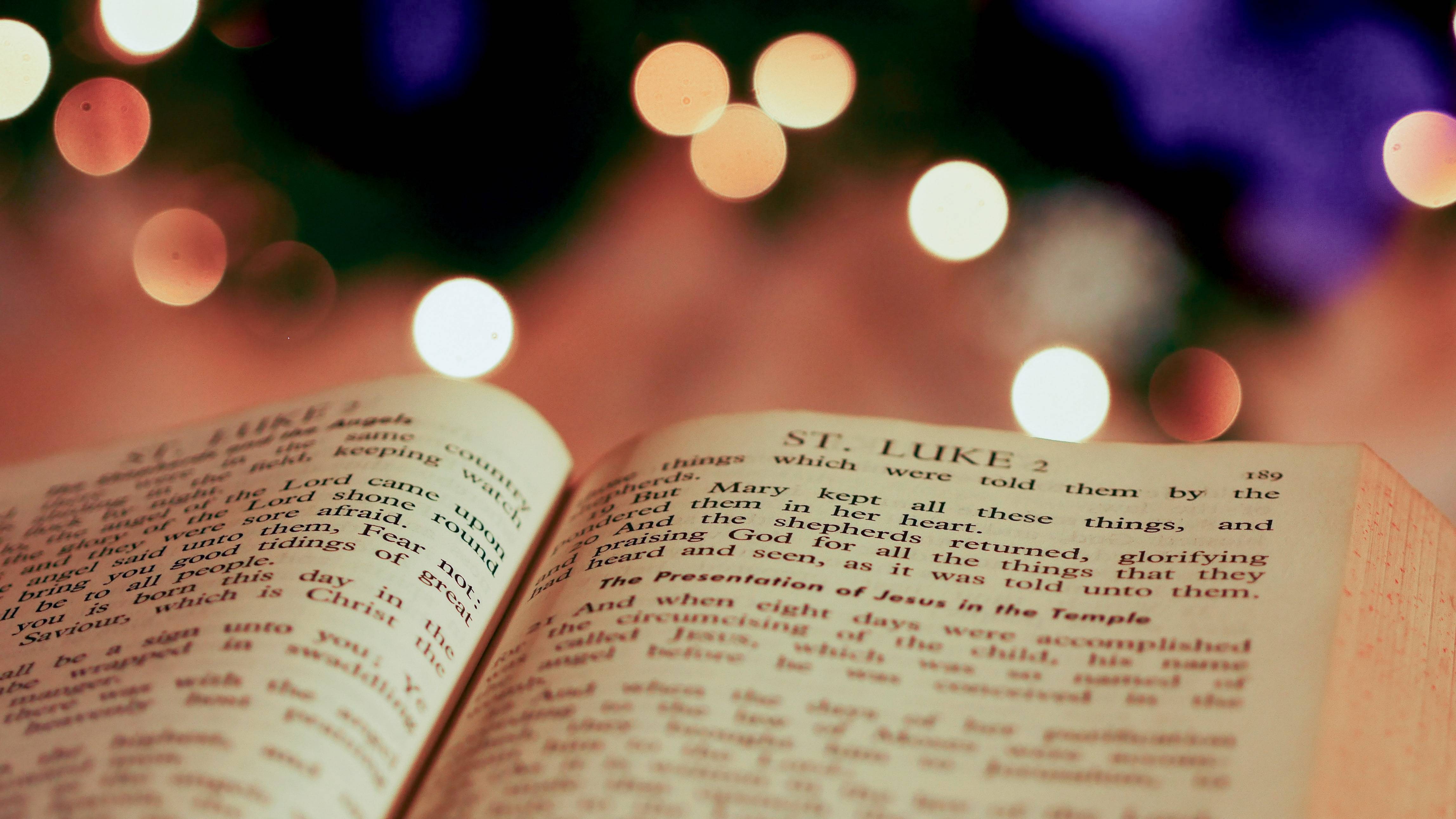 blog
December 08, 2020
We look for an answer to all of the heartache and confusion in this life. We long for peace. In our continuing celebration of Advent, Dr. William Viser reminds us of the similarly turbulent times before the coming of the Messiah, the Prince of Peace.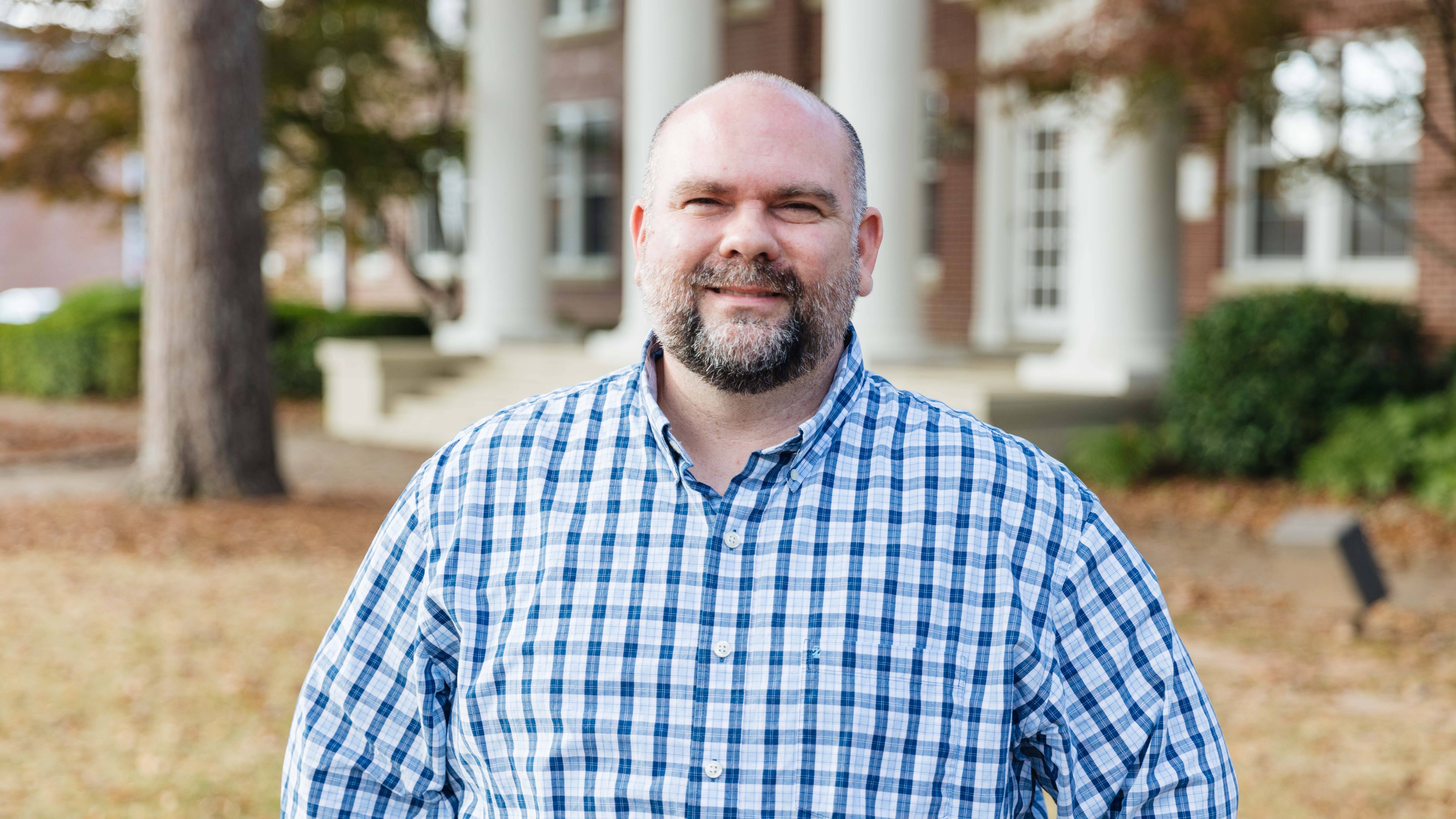 blog
November 18, 2020
When Ouachita sent students home for an extended Spring Break in March of 2020, it took some by surprise. Thankfully, Ouachita's Kevin Herrington and the Office of IT Services had already been working on contingency plans for the possibility of remote learning.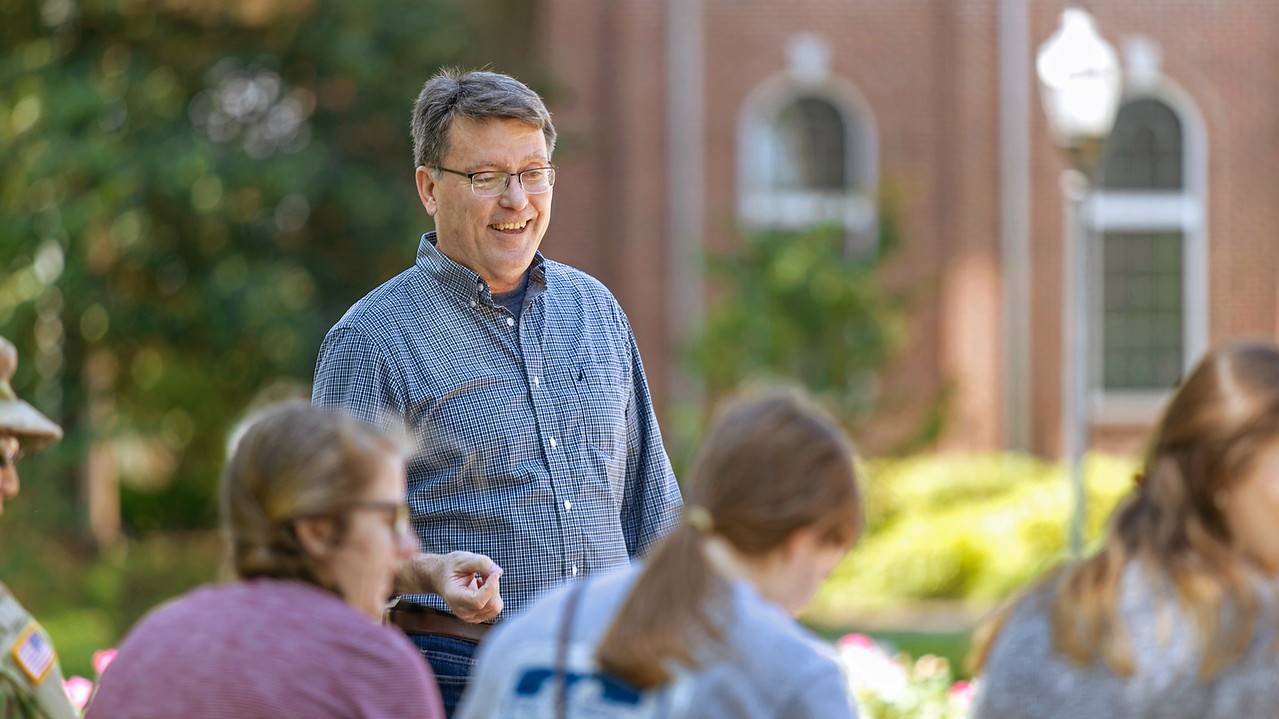 blog
August 04, 2020
While you probably have exhausted Netflix and other streaming services during quarantine, there might be a few movies and shows you still have left to check out! We asked Ouachita's faculty and staff to share a few of their favorites.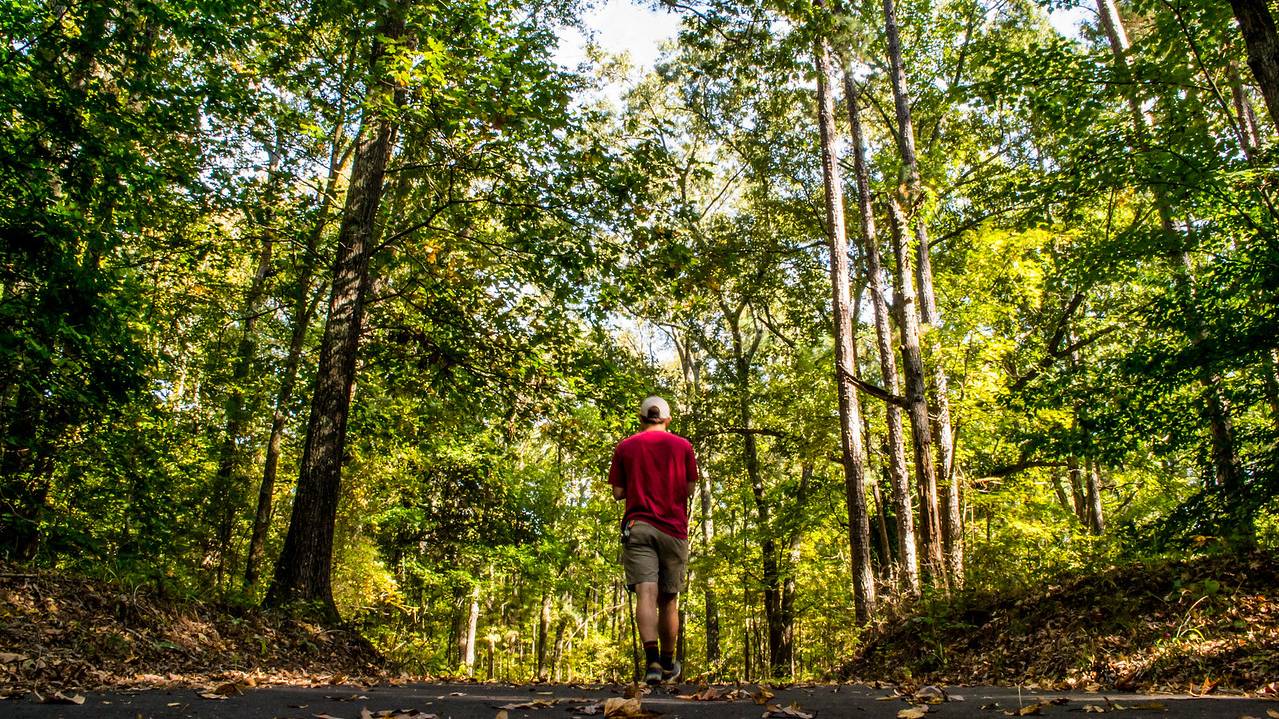 blog
July 07, 2020
My – and perhaps your – experience with the pandemic has been fairly positive so far. But this has not been the case for everyone. Whether you are wanting to maximize this time or struggling with your experiences, I humbly offer the following words of encouragement and challenge.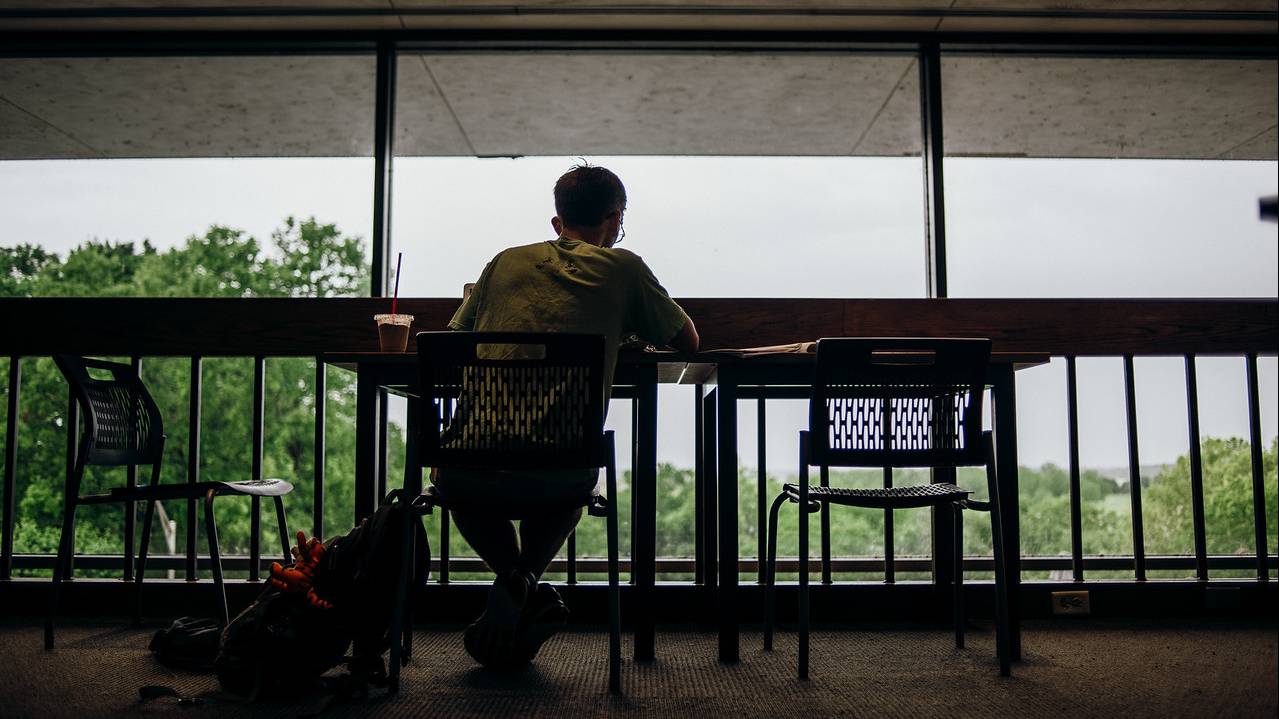 blog
April 29, 2020
Struggling with motivation? Here are some tips from university counselor Dan Jarboe to help you.