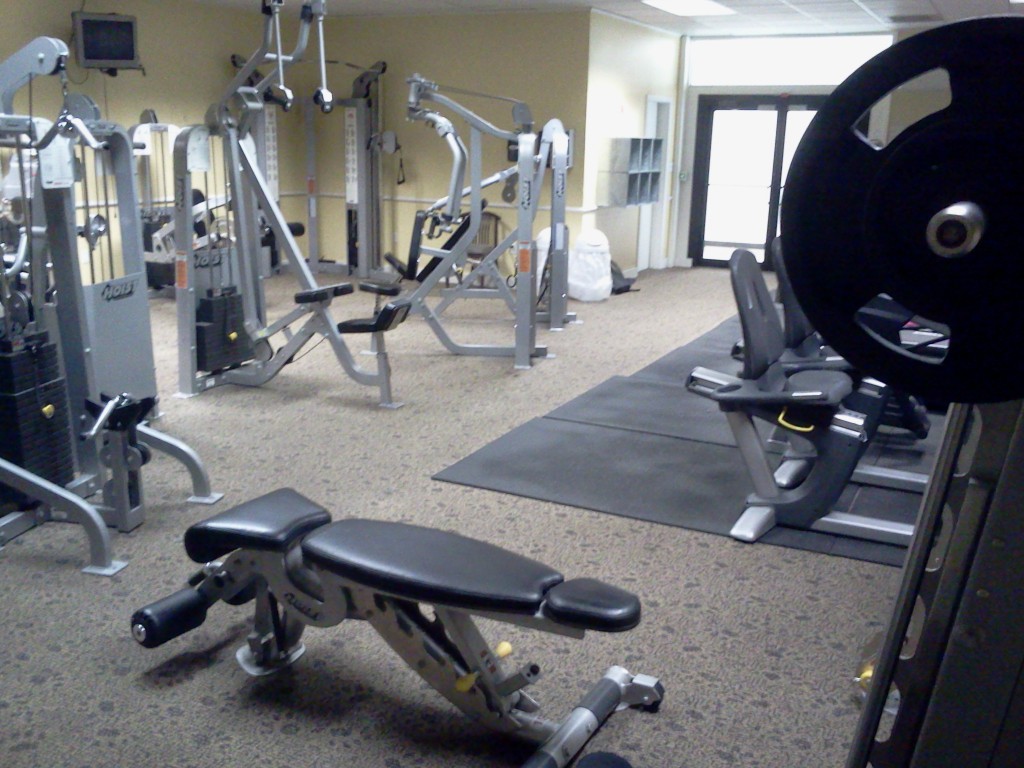 24 Hour Evans Fitness Center is located on the main floor of the Evans Student Center in the heart of campus.
The fitness center is equipped with dumbbells and machine weights in addition to cardio equipment such as treadmills, elliptical, or stationary bikes. The center is available 24 hours a day via secured card access.
The Evans Fitness Center is closed due to COVID-19 restrictions. Fitness equipment has been placed in the SPEC Lower Courts for the Ouachita community use.
Roy and Christine Sturgis Physical Education Center (SPEC) is a versatile, multipurpose facility containing an Olympic-size pool, racquetball, weight, and tennis facilities, classrooms, offices, the varsity basketball arena, and two multipurpose courts.
SPEC Hours: Fall/Spring Semester
Monday – Friday 7 a.m. – 10 p.m.
SPEC Hours: Summer
M-F: 8am – 5pm
Waggoner Pool: Fall/Spring Semester
Monday – Thursday 7:30 – 9:30 p.m.
Closed during summer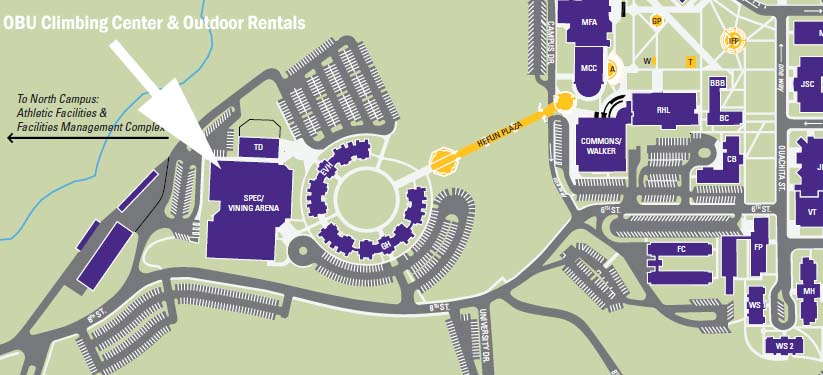 SPEC Fitness Equipment
Fitness Equipment has been placed in the SPEC lower courts to allow our students a place to exercise. Please follow the below guidelines:
STOP BEFORE ENTERING
Do not enter if you have a fever, cough, shortness of breath, sore throat, or loss of taste or smell.
Do not enter if you have had known exposure to someone with COVID-19 in the past 14 days.
GUIDELINES FOR EXERCISING
Masks must be worn unless actively doing cardio exercise such as a cardio machine or similar cardio exercise.
Maintain 12ft spacing while actively exercising. Use the Xs on the floor for guidance. This means no spotting so exercise accordingly. Maintain 6ft spacing at all other times.
Wipe down equipment before and after use with available wipes. This includes, but not limited to, seat and back pads, buttons/keypads, on and around handles, dumbbells, etc.
Use hand sanitizer often
Failure to follow these guidelines, even when unmonitored, will result in removal of this fitness equipment.
Hours of operation:
Monday: 7 a.m. -10 p.m.
Tuesday: 7 a.m. -10 p.m.
Wednesday: 7 a.m. -3:30 p.m.; 5:30-10 p.m.
Thursday: 7 a.m. - 10 p.m.
Friday: 7 a.m. - 3:30 p.m.; 5:30-10 p.m.

Fitness Classes
We are offering FREE Fitness Classes to OBU students, faculty, staff, and families. Click here for more information.