Message from the Chair: Dr. Kathy Collins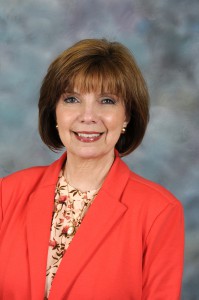 Do you feel called to work in ministry? A career in teaching may be just right for you. In the Department of Education, the faculty see teaching, at any level, as a calling. Here at Ouachita Baptist University, we provide multiple opportunities for our students to gain firsthand experience in the classroom through content and methods courses as well as our practicum classes and student teaching. Backed by faculty members who have had multiple years of teaching experience in all levels of education, you can expect plenty of hands-on preparation and personal attention that will help you be career ready when you graduate.
Education majors are provided an opportunity to expand their horizons through a study abroad program in the United Kingdom. The two week travel experience takes you to such places as London and Liverpool, and allows you to observe in British schools and have discussions with British educators and students. Study abroad enhances the cultural intelligence of our students, which is important because classrooms today are increasingly diverse.

The adventure of a lifetime begins here in the Department of Education. Come join us on the Journey.